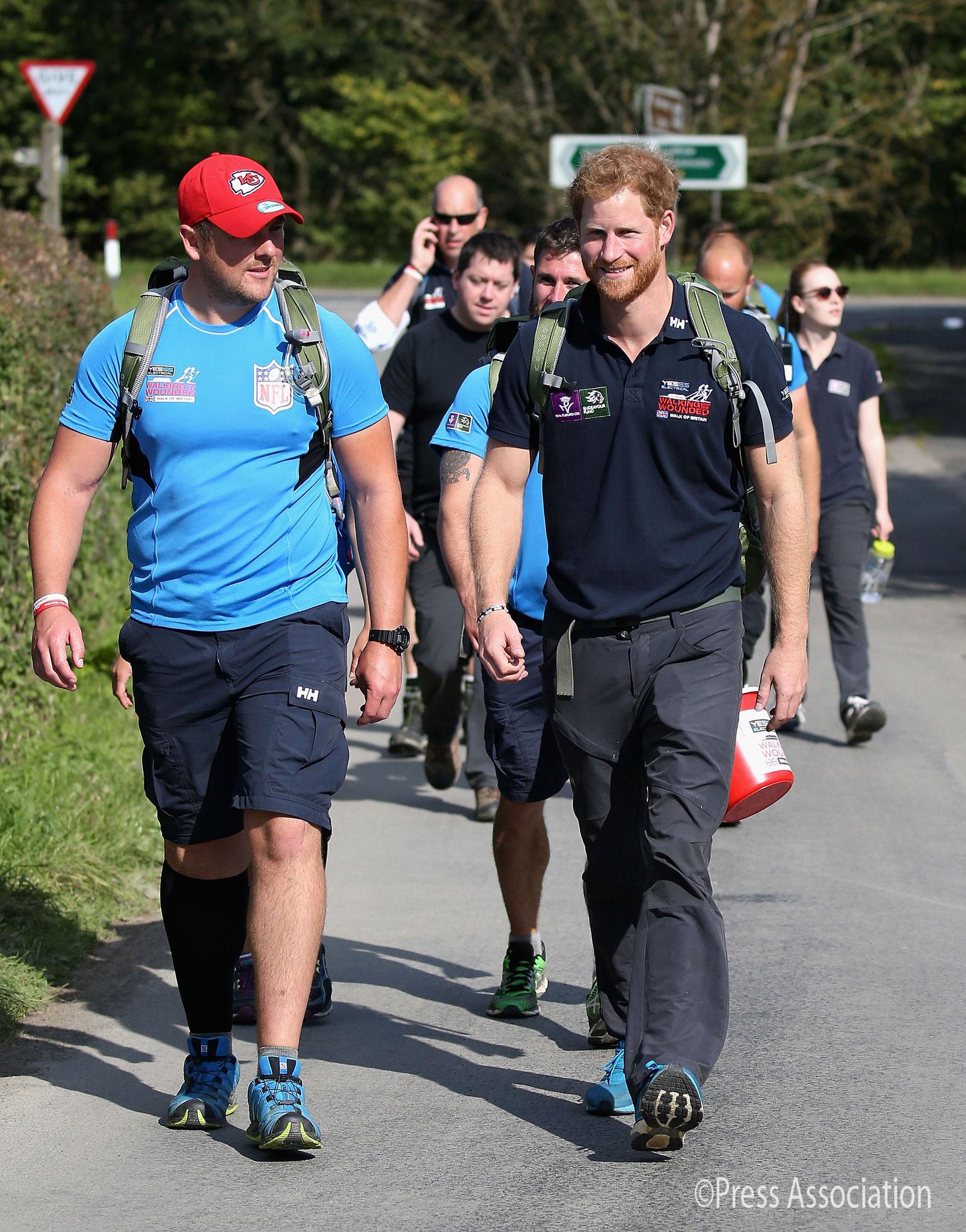 Prince Harry vowed that he would join the Walking with the Wounded's 1,000-mile trek across Britain, and this morning he kept his promise. Prince Harry joined six wounded service members in Shropshire for their 17-mile leg of the walk today. The service members began the walk on Aug. 22 in Scotland and are expected to finish at Buckingham Palace on Nov. 1.
Walking With The Wounded is a charity whose goal is to raise funds for the re-education and re-training of wounded servicemen and women. The Walk of Britain is just one of the ways that they raise awareness for this cause.
---
Supporting veterans is a cause that is close to our hearts. We are proud to be a partner of Volition America, an organization and race series that helps provide educational scholarships to the children of military service members killed or disabled in the service of America.
Learn more about Volition and see their upcoming events on their website.